Customers are over the moon
4.9 Star Rating
Apollo sleep gummies combine 25mg CBD, 10mg Delta 9 THC, and 3mg melatonin to provide a powerful combination that is sure to give you your best nights sleep. Enjoy the delicious flavors of our award-winning gummies while experiencing deep sleep without the next day grogginess. Our gummies vegan and contain 10mg of Apollo's pure Delta 9 extract per gummy.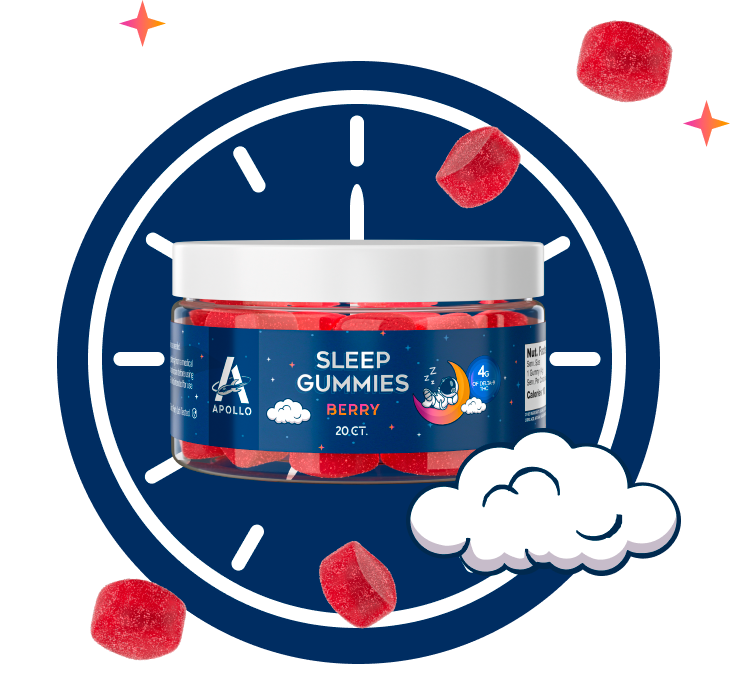 about our sleep gummies
Apollo's Sleep gummies are the best-tasting way to drift off to sleep.
Enjoy the delicious flavors of our award-winning gummies while experiencing the best nights sleep you've had in years. Our gummies and vegan and contains 10mg of Apollo's pure Delta 9 extract per gummy, along with 25mg CBD and 3mg Melatonin.

We guarantee that these are the best-tasting Delta 9 sleep gummies on the market. Unlike cheap gummy products, ours are manufactured in a GMP facility and will not melt during transit.
How to use
THC Sleep Gummies
Take 1 gummy 30-60 minutes before bed and enjoy your best nights sleep!
What are CBD + D9 THC Sleep Gummies?
Sleep gummies are just what you're probably thinking they are: cannabinoid-infused gummies designed to supercharge your sleep. Sleep gummies make experiencing restorative rest simple…and delicious.
What should I look for in premium sleep gummies?
Not all sleep gummies are created equal. Look for sleep gummies that contain a balanced cannabinoid blend, such as our 10 mg THC & 25 mg CBD ratio. Gummies that include melatonin or other natural sleep aids get bonus points. And be sure to steer clear of gummies that include synthetic ingredients.
Why include melatonin with CBD & Delta 9 THC?
Melatonin is a natural hormone that's produced by your brain to foster better sleep. As if that weren't enough, melatonin acts as an antioxidant and may help reverse the aging process. We added melatonin to our sleep gummies to enhance CBD and THC's already-amazing effects!
Will Apollo sleep gummies get me high?
They sure can, especially with 10 mg of THC per gummy! Because each milligram of delta-9 THC in these gummies is balanced out by 2.5 milligrams of CBD, though, the high you'll get from them is nice and gentle.
How long does it take for CBD D9 THC sleep gummies to kick in?
Sleep gummies need 30-60 minutes to fully kick in, so it's a good idea to take them roughly an hour before you want to access dreamland. A single sleep gummy provides enough pro-sleep support to last through the night for most people.
CBD vs. Delta 9 gummies: what's the difference?
CBD gummies are powered by CBD, while delta-9 THC gummies are powered by delta-9. Our sleep gummies contain both cannabinoids, which gives them perfectly balanced effects.
Are CBD & THC sleep gummies even legal in my state?
They sure are. Our sleep gummies get their cannabinoid content from organic hemp, which means they're 100% legal in all 50 states. The Federal farm bill made hemp-derived products like ours completely legal.
Can I take too many sleep gummies?
Possibly. If our sleep gummies are improving your sleep so much that you just don't feel like getting out of bed in the morning, you're probably taking too much. The right gummy dose should leave you energized — not lethargic — the next morning. If one sleep gummy feels a little too strong, try half a gummy next time.
Will your CBD & Delta 9 THC sleep gummies make me fail my next drug test?
These gummies contain 10 mgs of delta-9 THC, so we can't make any promises. Be sure to abstain in the days leading up to your next drug test.
Why buy CBD & Delta 9 THC sleep gummies online?
Buying online beats retail in pretty much every way possible! You'll probably save time and money, and you can read real reviews from real customers before you buy — all from the comfort of your own home with quick and efficient delivery.
Success
Your message has been successfully sent!
We'll get back to you shortly
Error
There was an error trying to send your message.
Please try again later.
Forgot your password?
We will send you an email to reset your password.
Prior Express Written Consent to Receive Auto-Dialed Calls & Text Messages to Your Mobile Phone Number
[Apollo LLC] ("Company," "We," or "Us") seeks your consent to contact you with certain non-emergency, automated, autodialed, prerecorded, or other telemarketing and advertising phone calls or text messages under the Telephone Consumer Protection Act (TCPA), as well as for any other purpose related to order processing and our products and services. By checking the consent box on the Company's website to which this Consent is linked, you authorize Us, our service providers, and our affiliates to contact you using:

- The phone or mobile number provided below.
- An automatic telephone dialing system (ATDS) or artificial pre-recorded voice.

You understand that:

- You are not required to grant consent as a condition of buying any property, goods, or services.
- You may revoke your consent at any time.*
- Message and data rates may apply.
- If your contact information changes, you should inform Us by [email protected]

By providing your consent, you agree to notify Us immediately if you change your number or transfer your phone to another person. You also agree that the scope of this consent includes any mobile phone number that We may identify as your by using data-appending services or other investigative methods.

You understand that the text messages may be seen by anyone with access to your phone or mobile device. Accordingly, you should take steps to safeguard your text messages if you want them to remain private.

*If you do not want to receive calls or text messages, then you can unsubscribe by sending an email to [email protected] or by calling customer service at (855) 676-0226 specifying your preference. To stop text messages and calls to a mobile number, you can simply reply "STOP" to any text message we may send you.
Warning
The following products in your cart are not allowed in this state:
Warning
The selected product is not allowed in your state:
Don't miss
this opportunity!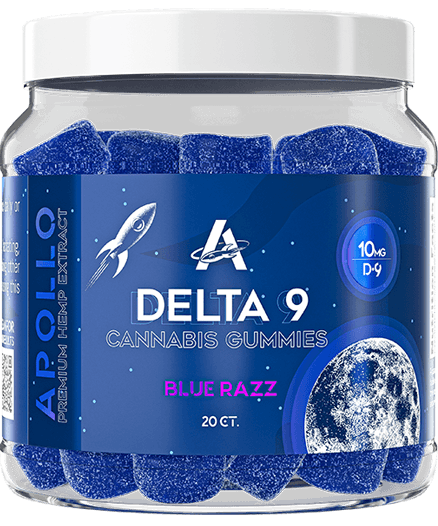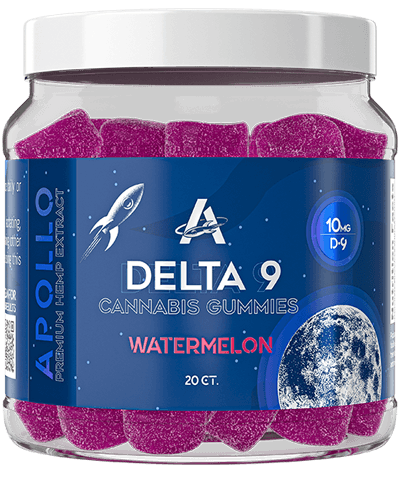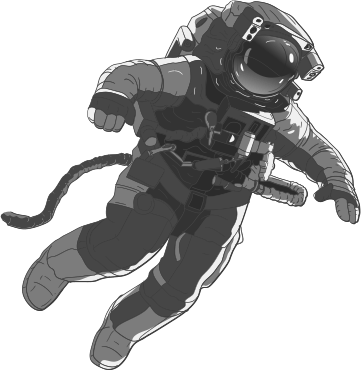 D9 Gummies
$19.99(un)
Why Subscribe and Save?
Subscription Benefits:
Savings for days:
30% off every order
Fully stocked
Monthly deliveries so you never run out
No commitment
Pause, skip, delay, or cancel anytime
Early access + free products
Skip the line on new products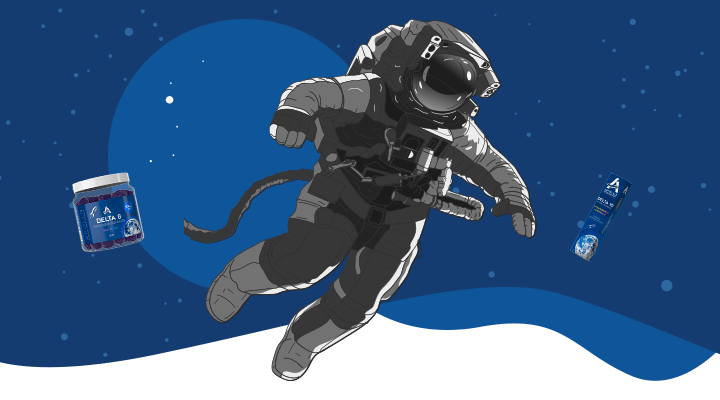 Houston,
we're almost there!
We're counting down 3,2,1 LIFT OFF on this July 14th 2022. Until then! feel free to browse our selection and stay tuned when you can get Apollo and take off!
Wait! Don't miss
this opportunity!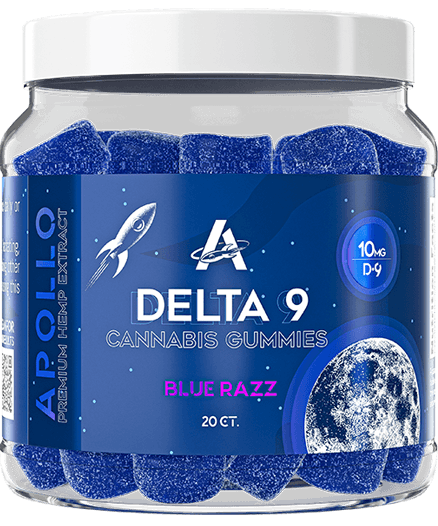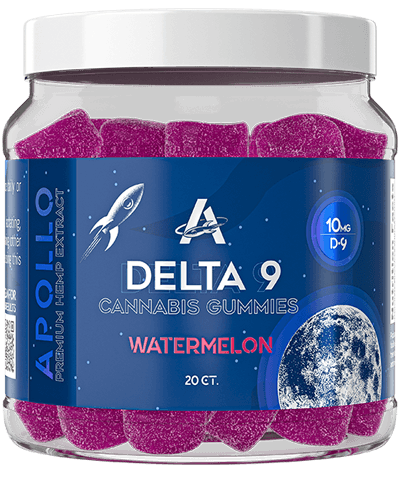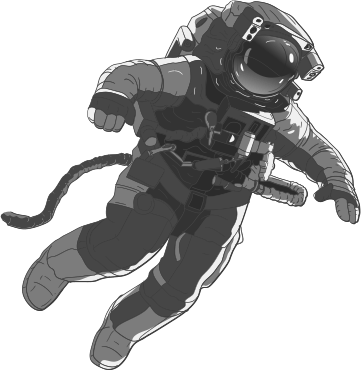 Free THC Products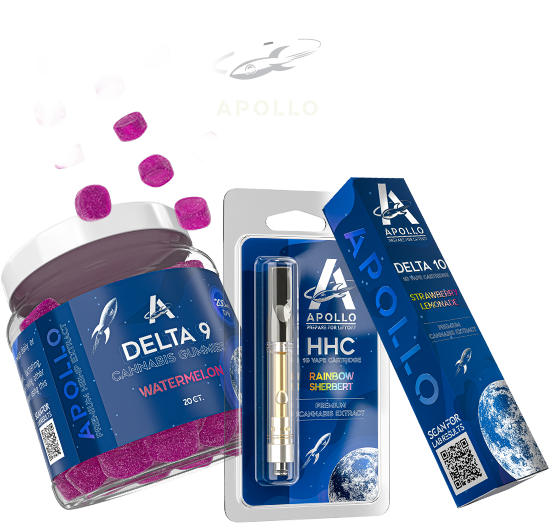 Save 25% OFF
on your first order
A Limited Offer Just For You... Double Your Gummies For Only $10

Special Offer Ends In:

Only $10 More To
Double Your Order!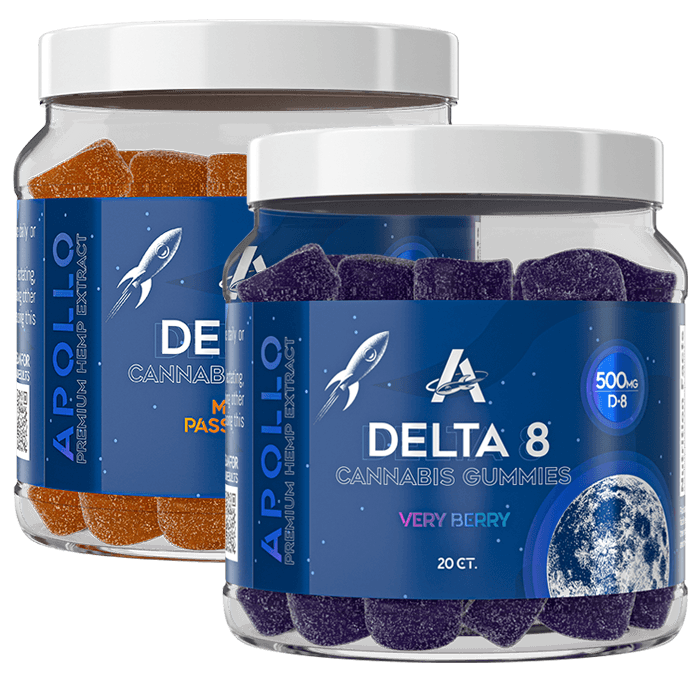 Make your order $65
and get Free Shipping!

D8 Disposable 1G
Price
$34.99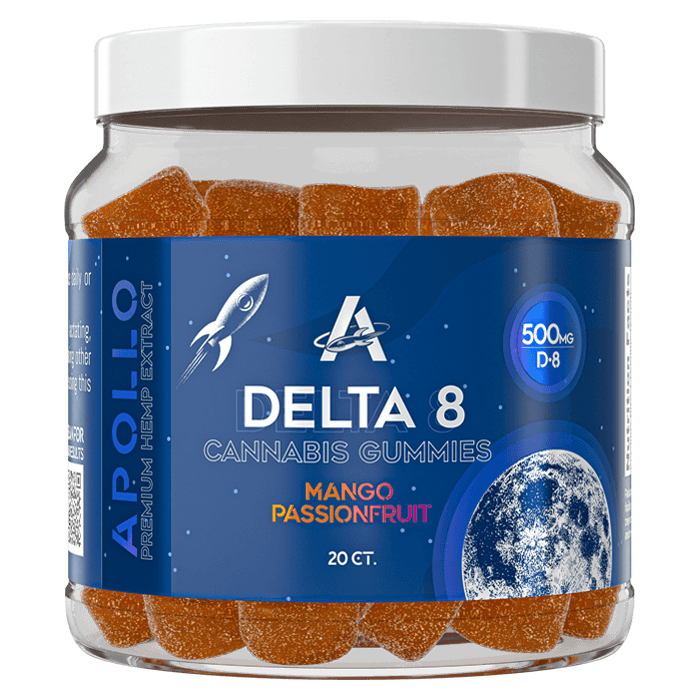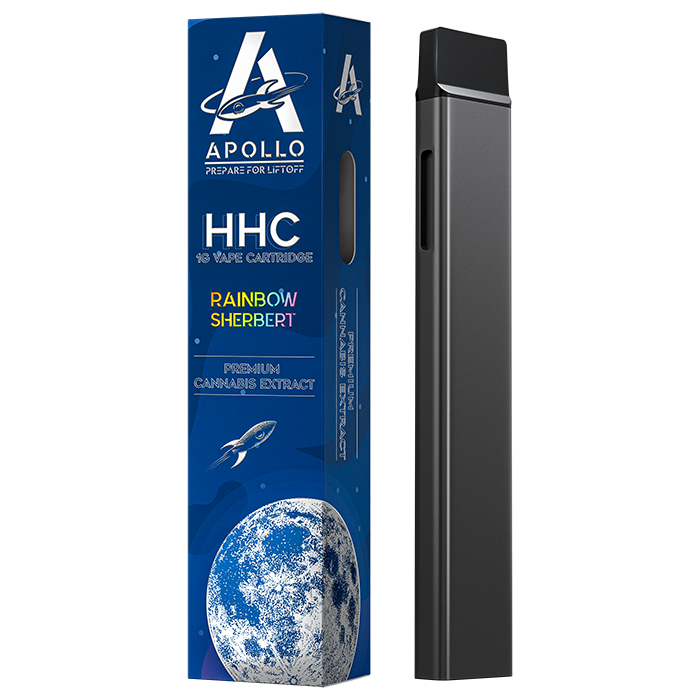 Get the 40 Count
Gummies Now & Save 50%

Special Offer Ends In:

Upgrade my 20 Count
Gummies to the 40 Count
for 50% off!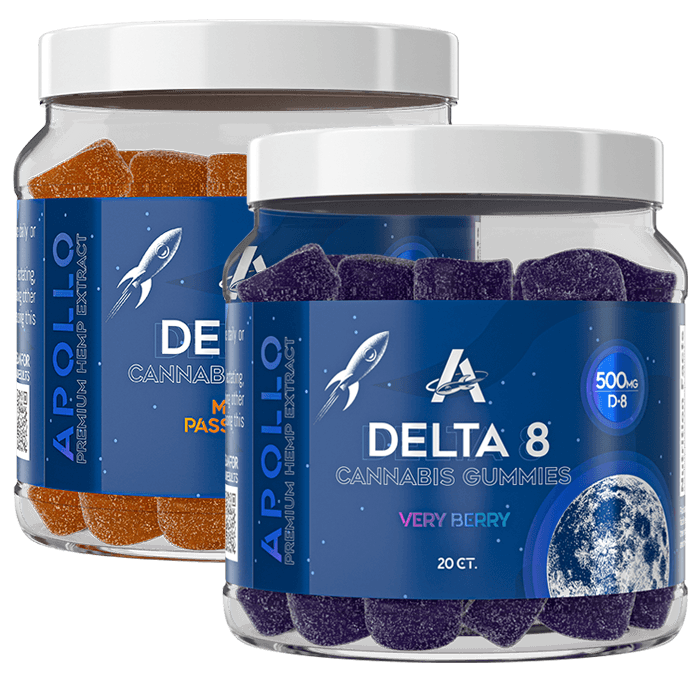 $39.99
$19.99
(50% Savings)
Hold up! You can
save 30% off
AND get FREE SHIPPING
on your order!

Save $ and only pay $ today. You can cancel whenever you want.

Wait! We're Not Done Yet!

We want to give you something special.

You're eligible to add an extra bottle of Apollo Delta 9 Gummies to the order that you just placed for 50 % off!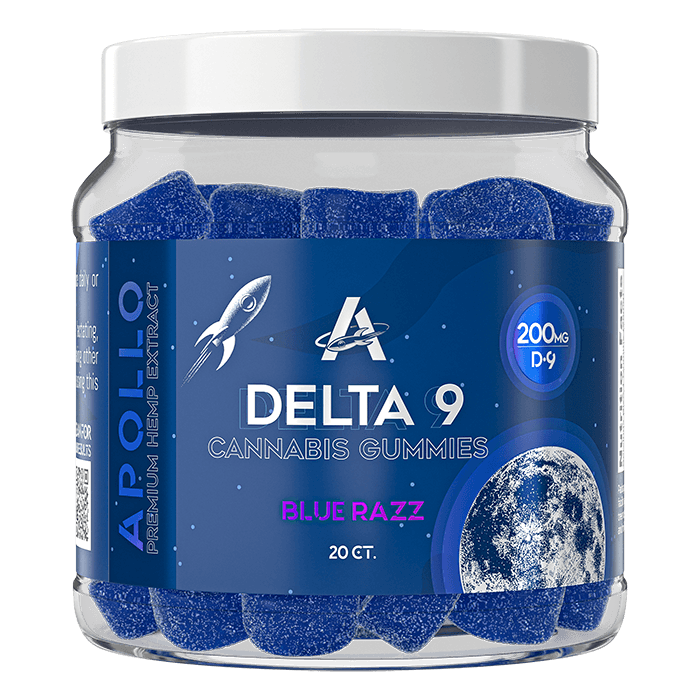 Delta 9 Gummies
Price
$39.99
$19.99
(50% Savings)
You still have time to get in on this deal while we pack up your order and get it ready for blast off. And as a special thank you, we want to give you the chance to accept this offer.
You only have a few minutes to take advantage of this ONE-TIME offer. Your order is being packed right now and it is VERY easy for us to add more items to your box.

By adding now instead of later, it saves us the shipping and handling fees, which means we can pass all of those savings on to you!

Apollo's Delta 9 Gummies are the best-tasting way to get your daily dose of Delta 9. Enjoy the delicious flavors of our award-winning gummies while experiencing the uplifting, relaxing feeling of Delta 9. Our gummies are natural; vegan, and contain 25mg of Apollo's pure Delta 9 extract per gummy. This offer is only available on THIS page.
This limited time offer ends in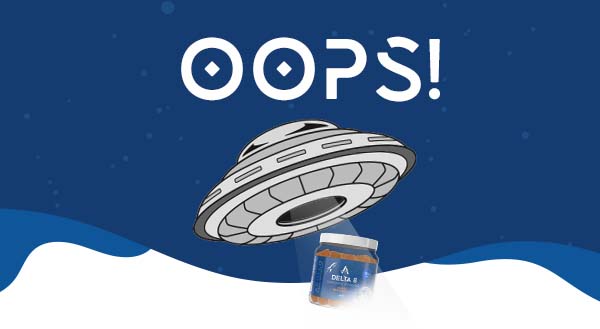 IT LOOKS LIKE YOU ALREADY
GOT YOUR FREE PRODUCT.
But you can use this discount code:
To get 25% OFF your order!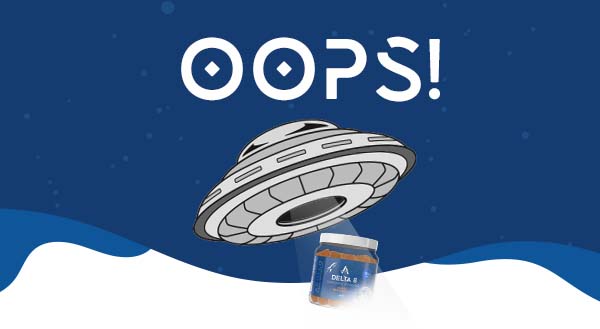 Looks like you already received a free product but here is 50% OFF your next Purchase.
Your 50% off + Free Shipping
discount has been activated.

Please choose any one of our subscribe and save products and you will receive 50% off + Free shipping the first month then 30% off + free shipping for life on the next month and beyond!
Sorry

They wont let us sell you
Delta-8 In your state
But you can click here and get
Free Delta-9 THC gummies.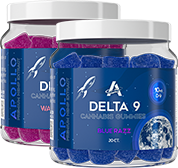 D9 Gummies
Apollo Delta 9 THC gummies are the best-tasting way to get your daily...
Price
FREE
Need a ticket
to the moon?
This one is on us!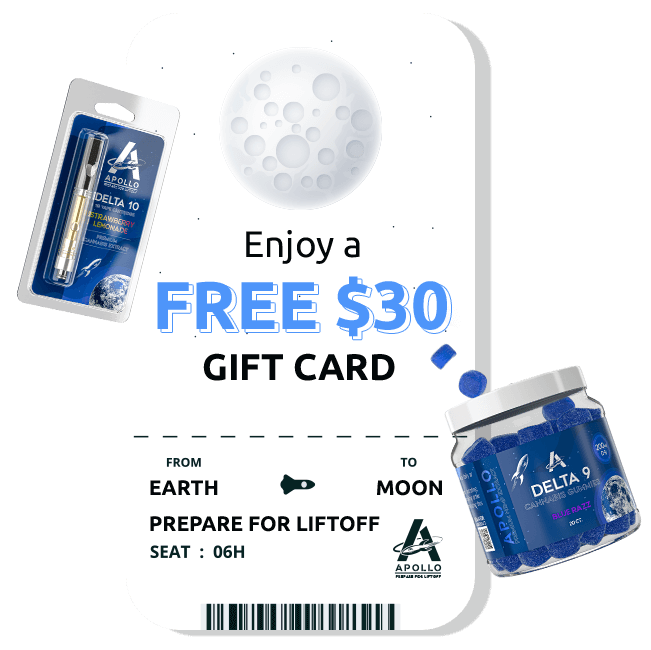 Need a ticket
to the moon?
This one is on us!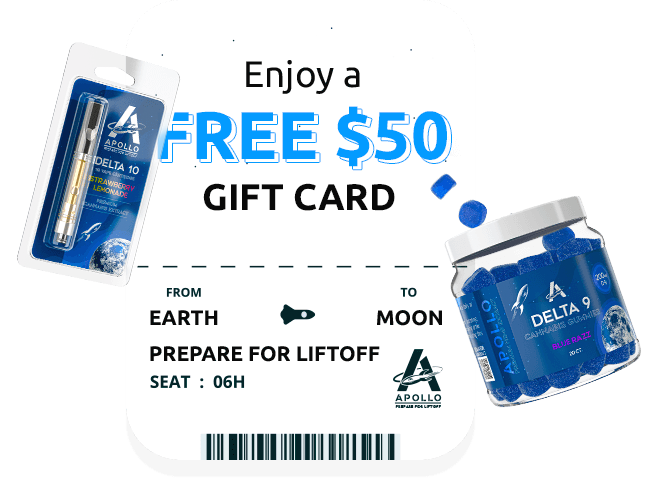 Get 25% off on adding one of these products now!

D8 Gummies - Very Berry
Price
$39.99 $31.49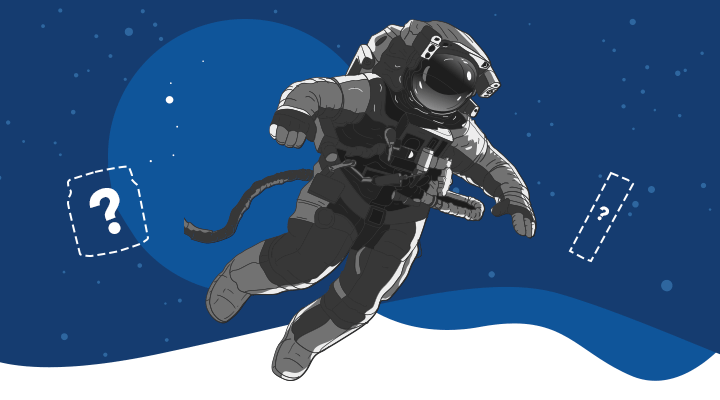 This item will be back in stock soon!
Provide your email below and you'll be notified when this is back in stock.
systems show you have
already used this coupon.
Try this one for 30% off instead!
FREE30