READY FOR

the lift off?
You will be once you try Delta 10.
Ready to switch things up and try something new? Then it might be time to give delta-10 THC a try. This close relative of delta-8 and delta-9 provides some of the most balanced effects we've ever encountered in a cannabinoid. It's uplifting, inspiring, and fun — and very unlikely to give you couch-lock.

Don't feel bad if you've never heard of delta-10 THC before. It's pretty new on the scene, so there was a time when none of us had.

Delta-10 is one of the many cannabinoids that was legalized by 2018's Federal Farm Bill. This bill gave the green light to every hemp-derived cannabinoid, including delta-10 THC, as long as a product's delta-9 THC concentration remained under 0.3%. It's only in the last few years that the hemp industry has awakened to delta-10's newfound legality. But better late than never.

So…what is delta-10 THC like? That depends on who you ask. Most people say that delta-10 only possesses 30 or 40% of the potency of regular THC. That makes it perfect for anyone who wants to ease into a new upliftment routine. If you're not quite ready to give delta-8 or delta-9 a try, try delta-10! It's milder and less drowsy than them both.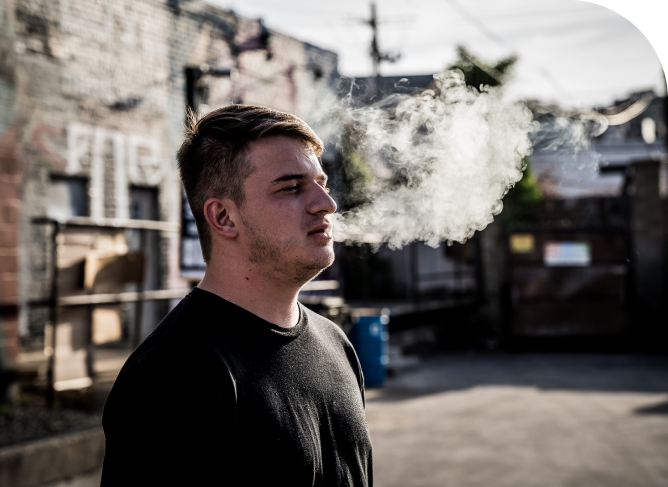 anecdotal reports
say that hhc may
Lower stress
Improve metabolism
Foster neuroplasticity
Improve focus and motivation
Reduce oxidation and inflammation
Promote creativity and dynamic thinking
All Natural THC

Made in USA

Cannabis Derived THC

30 day money back guarantee
GIVEN THAT HHC IS A HYDROGENATED FORM OF DELTA-10 THC,
it might also be
Antiemetic
appetite-regulating
Orexigenic
appetite-stimulating
Neuroprotective
brain-protecting
If delta-8 THC is more like an Indica cannabis strain, delta-10 is more like a Sativa. It probably won't make you sleepy, but it probably will give you a newfound sense of motivation and creativity. If you want to feel the vibes while retaining your ability to keep things moving, delta-10 could be perfect for you.

At Think Apollo we've made experiencing delta-10 as easy as possible. How? By infusing it into truly premium vapes. Vapes are probably the most direct way to see what delta-10 is all about. They kick in instantly, taste amazing, and allow you to really dial in your ideal dose.
Our vapes also contain premium terpenes. It turns out that delta-10 and terps go together like peanut butter and jelly — a.k.a. pretty dang well. Studies indicate that terpenes may help delta-10 work even better.

At this point in time we're focusing solely on making the best D10 vapes possible. Keep checking back on this page, though, as we'll be introducing new product collections in the future!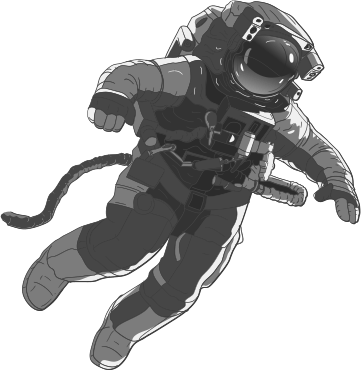 FREQUENTLY
ASKED QUESTIONS
Delta-10 THC is a psychotropic cannabinoid that's produced by cannabis and hemp. Hemp-derived delta-10 THC is safe, fun, and effective! Think of it as a gentler alternative to other cannabinoids that start with the letter 'T.'
What should I look for in premium delta-10 THC products?
Premium delta-10 products tend to have a couple of things in common. First, they'll be made from organic, US-grown hemp. Next, they'll be tested by independent labs. Last but not least, they'll be free from synthetic ingredients. This last point is especially important when it comes to vapes, as the vape industry is pretty unregulated.
Will delta-10 THC get me high?
Probably so! While delta-10 THC isn't quite as strong as delta-8 or delta-9, it's still psychotropic. Users report a light, bubbly, giggly high. Expect increased levels of creativity, too.
Just keep in mind that delta-10's effects vary based on your dosing. If you're a seasoned cannabis user you may need to take a larger dose than you think.
Why buy delta-10 THC online?
Getting your delta-10 THC online provides several advantages over in-person shopping. You can do your own research, browse through customer reviews, and make your purchase from the comfort of your own home — all without feeling pressured to buy anything.